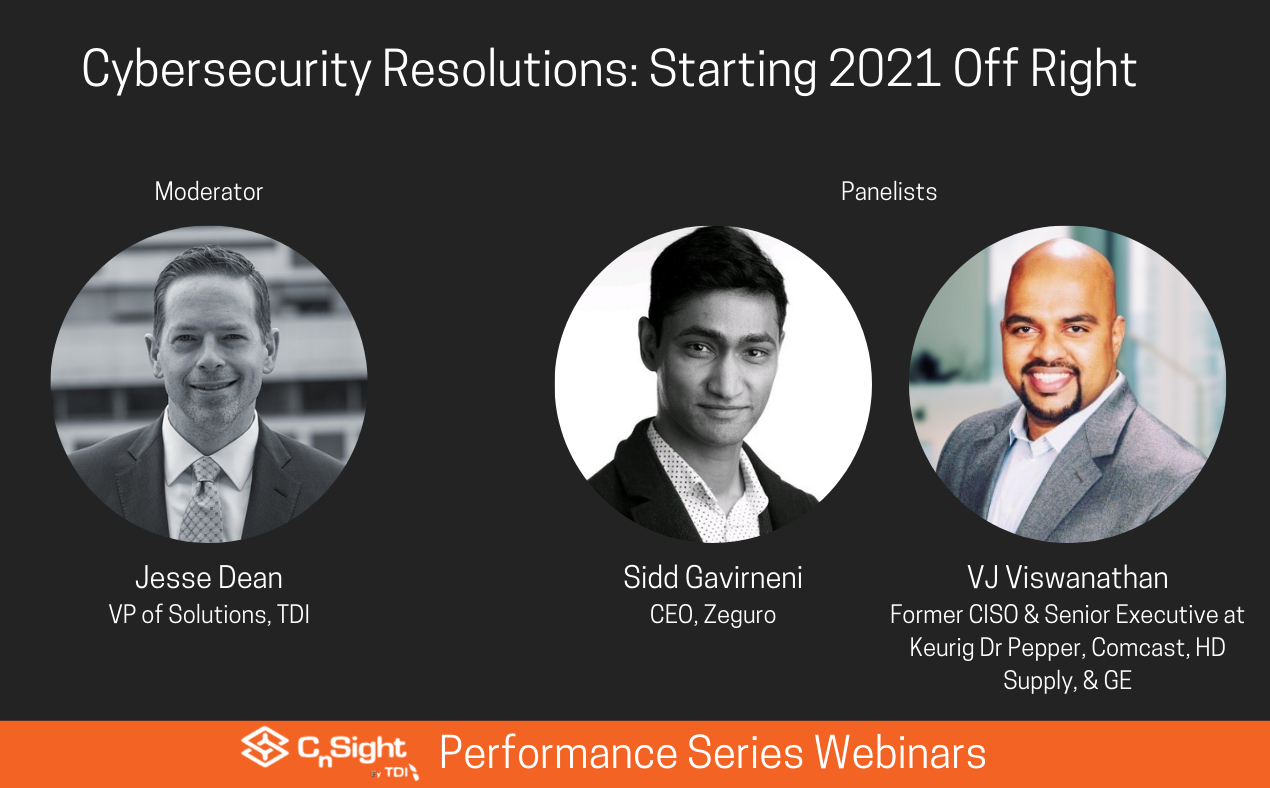 It's time to put 2020 behind us! 
On February 9th at 1PM EST, we will be hosting the first of several CnSight Performance Series Webinars. Our first webinar will be Cybersecurity Resolutions: Starting 2021 Off Right. This will be a panel-style webinar were we'll speak with industry leaders about:
Lessons learned in 2020
What improvements/trends they foresee in 2021
The importance of managing and monitoring their cybersecurity performance
And more!
Our very own Jesse Dean, VP, Solutions here at TDI will moderate this webinar. He'll be joined by Sidd Gavirneni the CEO of Zeguro and VJ Viswanathan the CEO of Torqe and former CISO & Senior Executive at Keurig Dr Pepper, Comcast, HD Supply, and GE.
You can register for this webinar here.